Environmental, Health, & Safety Seminar & Tradeshow


EHS SEMINAR & TRADESHOW HAS BEEN CANCELLED AS OF 3/19/2020
As of Thursday, March 19, the difficult decision was made to cancel the 2020 EHS Seminar & Tradeshow due to the coronavirus pandemic (COVID-19). All attendees, exhibitors and sponsors will receive more detailed information regarding refunds and or credits towards 2021 by email. Moody Gardens has cancelled any hotel reservations that were previously made within the room block.

We thank you for your continued support and we will be back better than ever in 2021! Until then, stay safe and healthy!

For any questions regarding this message, please contact Paula Lerash, CEM, Director of Education and Exhibits at lerash@texaschemistry.org, 512-646-6404.
How to Navigate the EHS Website
Review registration rates and deadline dates: Click on 'Register' tab
To book your hotel room (open January, 2020), click on 'Hotel & Info' tab
To review what continuing education is supported, hover over 'Hotel & Info' tab and choose 'Continuance of Certification'
To reserve a booth space, review rates and availability, click on 'Trade Show' tab
If you're a speaker and want to submit a presentation and review our guidelines, click on 'Speakers' tab
To review complete schedule of events, click on 'Schedule'. This will be updated as time slots are confirmed. To review Tracks (education sessions), click on 'Tracks' tab
To review sponsorship and/or marketing opportunities, click on 'Sponsors & Ads'
Our Mission
To present an annual Environmental, Health and Safety seminar that provides knowledge to foster personal growth of the attendees and the performance of their organizations, while enhancing the image of the chemical industry.
Keynote Speakers
Monday, June 1
Scott Sharp, Executive Vice President, Projects and EHS&S
Chevron Phillips Company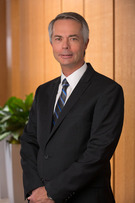 Tuesday, June 2
Candance Carnahan, 'Step Up Your Workplace Safety'
Brought to you by the generous support of BASF, Freeport, Texas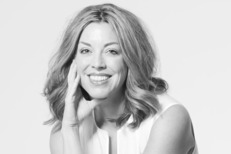 Wednesday, June 3:
Kevin Kline, Founder, Snowdrop Foundation and Houston Radio Co-Host on 'The Q Morning Zoo", the New 93Q