Hotel Information
A limited number of rooms will be available at our discounted rate of $168 per night. This discounted rate is applied from June 1 through June 6. Be sure to book your room early before we are sold out.
The deadline date to reserve your room at this rate is May 10 as long as the rooms are not sold out. The last day to receive this rate, if rooms are available, is May 10th. After that date, rooms are subject to the regular hotel rate. If you need to cancel your room, or you are a no-show, cancellations must be made prior to 48 hours of arrival date or one night's room rate and hotel tax will be assessed.
To Book online, click here.
Use Group ID: TCC/ACIT EHS Smnr 2019
Code: 35477
To Book by phone:
Hotel room reservations can be made by phone at (800) 582-4673 between 7AM and 11PM, CST, seven days a week. To get the discount conference rate of $168/night, reference the TCC/ACIT EHS Smnr2019, Code 35477.

For step by step instructions to book online or by phone, click here.
For any questions or concerns regarding your reservation, please call the hotel directly or go to their website: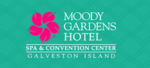 Moody Gardens Hotel
7 Hope Boulevard
Galveston, Texas
T: (800) 582-4673


Schlitterbahn and Moody Garden Passes
Schlitterbahn and Moody Attraction passes are available for purchase through the registration process and will be included in your registration packet to be picked up at Registration on-site.
Schlitterbahn passes: $65/per pass, with unlimited access Monday, June 3 through Thursday June 6.
Moody Garden passes: $60/per pass (include all attractions except the Zipline), with unlimited access Monday June 3 through Friday, June 7.
To purchase Attraction Passes with a personal card: If you need to use a personal credit card instead of a business card, just begin a new registration and purchase only the desired passes. Passes will be included in your registration packet.
Hotel Maps
Moody Gardens Hotel and Moody Gardens Convention Center are two connected buildings, and both will be used throughout the Seminar. Click here for a larger and printable version of this map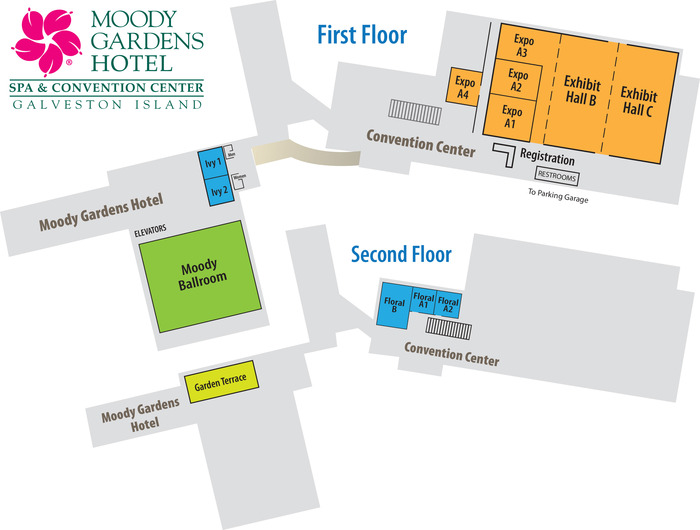 Galveston Island Information
If you would like further information about Galveston Island, contact the Galveston Island Convention & Visitors Bureau!